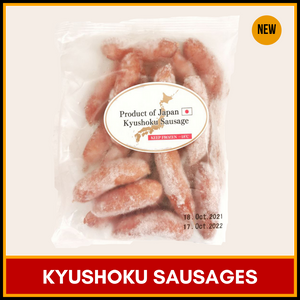 A favorite Japanese breakfast.
Crispy skin and juicy pork sausage inside.
Eat plain or mix with curry or other dishes. Goes well with rice, too!
Comes in 400g packs for easier consumption. Can't finish it? Don't worry, store leftovers in the freezer and enjoy another time!
Cooking Options:
No need to thaw, just steam directly
No need to thaw, boil with some water in a pan.
Be careful not to tear the skin.
Enjoy!